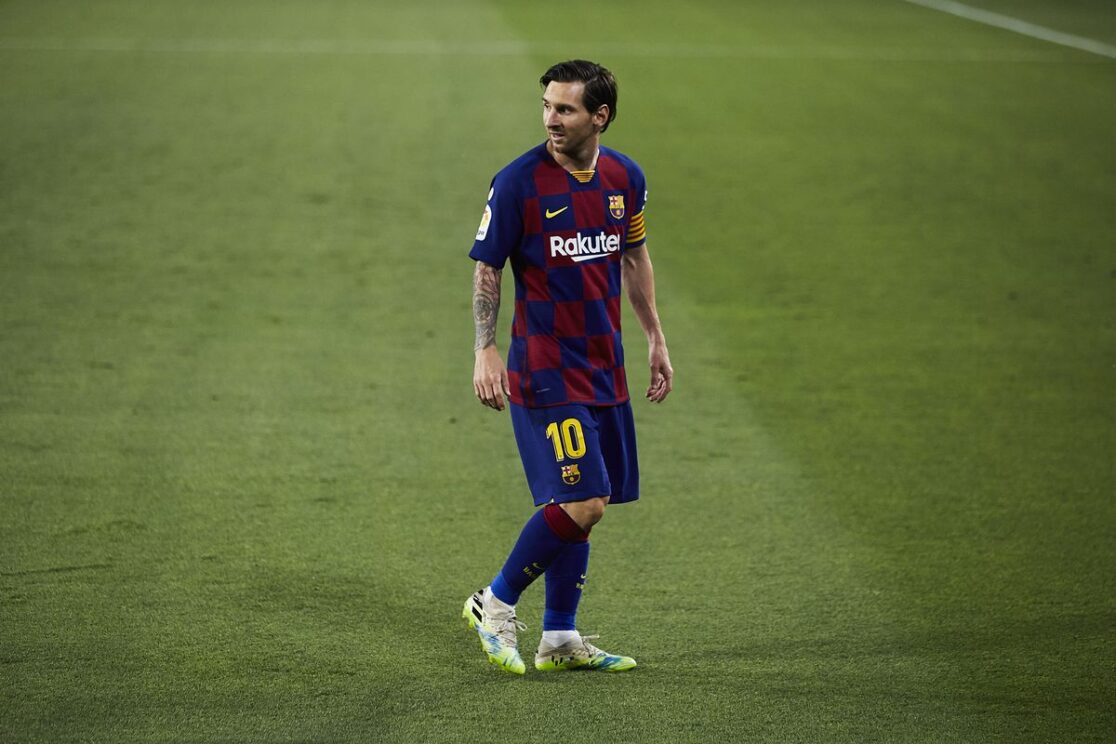 La Liga Soccer Betting Preview and Odds (matchday 31)
These days, the Spanish Primera Division is head to head, which is well on the way to actually ending the three-month interruption on July 19, as planned. During the week, the 31st matchday is coming up, with the focus of course once again primarily on the championship duel between FC Barcelona and Real Madrid. Real pushed past Barca on Sunday evening with a 2-1 win at Real Sociedad San Sebastian, who had to lose at Sevilla FC (0-0). However, the real with the same point is only very thin in front of the Catalans due to the direct comparison won, so that one can look forward to a hot final spurt.
It is no less exciting in the race for the international places, primarily of course for the two other tickets for the Champions League behind Barca and Real. It is also tight in terms of Europa League and relegation battle.
In the three games we picked out for a detailed analysis, clubs from all focal points are involved.
UD Levante vs Atletico Madrid Soccer Betting Preview
Date: Tuesday, June 23rd, 2020
Atletico Madrid was the big winner of match day 30 this weekend. While the competition in the struggle for the Champions League qualification was not a success, the Colchoneros scored a late 1-0 win over Real Valladolid with a goal from Vitolo in the 81st minute. After a good 1: 1 at Athletic Bilbao and a 5: 0 at CA Osasuna, Atletico underscored his good condition since the restart and again the outstanding defensive quality. Only 22 goals conceded after 30 rounds is an excellent value, but at the same time there is still plenty of room for improvement with only 38 goals. In this regard, the game against Valladolid was a small setback after the Osasuna shooting festival.
At UD Levante, Atletico are now up against a team that is eleventh in the no man's land of the table and can almost plan for the new season. However, after the re-start with five points from the games at Valencia (1-1), against Sevilla (1-1) and last Saturday at Espanyol Barcelona (3-1), the season was by no means clear want to let it spin out. Rather, the draws against Valencia and Seville are also a warning for Atletico, as the Colchoneros do not want to be the next Champions League contender to stumble across Levante.
However, we believe that Atletico is a bit more intelligent than its competitors in the race for third and fourth place. Therefore, despite Levante's good form, our tendency is more towards away win, which, as almost traditionally at Atletico, could be scarce.
Betting Tips: Atletico Madrid wins
Odds: 1.65
FC Barcelona vs Athletic Bilbao Soccer Betting Preview
Date: Tuesday, June 23rd, 2020
With a 4-0 win at RCD Mallorca, FC Barcelona came back really well from the three-month Corona break and gave the impression that they had made the best use of the interruption to find their way back to their old joy. Already 2-0 afterwards against CD Leganes was less convincing. And on Friday evening at Sevilla FC, the Catalans had a really hard time and couldn't get past a goalless draw. Although there was zero in the third match since the re-start, Lionel Messi still had a few pieces ahead, which of course was also due to a good and not coincidentally third place opponent.
With Athletic Bilbao, of course, the next, not easy task is waiting. The Basques have also been unbeaten since the restart. A 1-1 against Atletico Madrid and a 2-2 at SD Eibar was followed by a 1-0 home win against Betis Sevilla on Saturday, which gave them the chance to qualify for the league for Europe. However, the prospects of moving into the Europa League by winning the Copa del Rey are even better. The final against Real Sociedad San Sebastian has not yet been scheduled. Nevertheless, seventh place should be kept in mind – that would be enough if the cup final were lost and San Sebastian finished in the top six, which is not unlikely.
Barcelona have to face a tough nut against one of the best defensive lines in the league with only 26 goals conceded, but they have the quality to fill gaps in every defensive. In their own stadium, this will often be enough to bring in the target three.
Betting Tips: Victory FC Barcelona wins
Odds: 1.36
Real Madrid vs RCD Mallorca Soccer Betting Preview
Date: Wednesday, June 24th, 2020,
Real Madrid have held themselves harmless since the re-start after losing the league lead conquered by a 2-0 win over FC Barcelona in the Clasico just before the lockdown due to a 1-2 defeat at Betis Sevilla so recaptured the top. Against SD Eibar (3: 1) and against FC Valencia (3: 0) two pretty clear home wins came before they were narrowly won 2-1 at Real Sociedad San Sebastian on Sunday. The performance with an admittedly good opponent was not entirely convincing, but it currently looks as if the royal with all their undisputed quality would not jump higher than absolutely necessary.
The hurdle RCD Mallorca on Wednesday evening is now, at least on paper, significantly lower than San Sebastian, as the climber from the island is ranked 18th and thus the first relegation zone. The restart did not go unexpectedly initially with bankruptcies against FC Barcelona (0: 4) and FC Villarreal (0: 1), but on Friday they had hoped for a threesome in the basement duel against CD Leganes. After that it looked a long time before Leganes was able to equalize 1: 1 shortly before the end by dream free kick and Mallorca were snatched two points.
Mallorca still has to get the points necessary for relegation in duels at eye level. At Real Madrid, however, there should be nothing to get for the island club.
Betting Tips: Real Madrid wins
Odds: 1.15
More fixtures LaLiga 31st matchday
Villareal FC – Sevilla FC, Mon 22 June
CD Leganes – Granada CF, Mon 22 June
Real Valladolid – Getafe CF, Tue 22 June
Deportivo Alaves – CA Osasuna, Wed 24 June
Real Sociedad San Sebastian – Celta Vigo, Wed 24 June
SD Eibar – Valencia CF, Thurs 25 June
Real Betis – Espanyol Barcelona, ​​Thursday 25 June